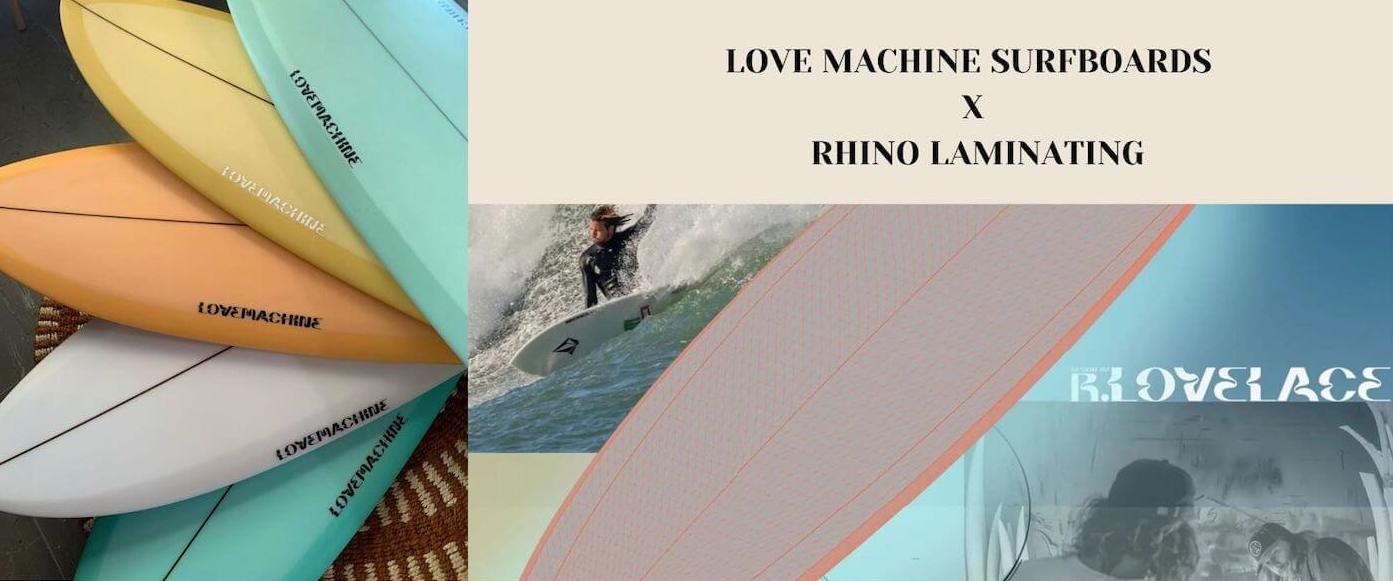 LOVE MACHINE SURFBOARDS AUSTRALIA
Love Machine surfboards are derived from original hand shapes, digitized into billions of data points and vectors and cut on a CNC machine from the highest quality blanks. They are finish shaped to exacting standards by our world-class shapers at the Rhino stables and then glassed by the crew at our factory. Rhino Laminating will be operating and serving Ryan Lovelace's designs in both Oz and NZ.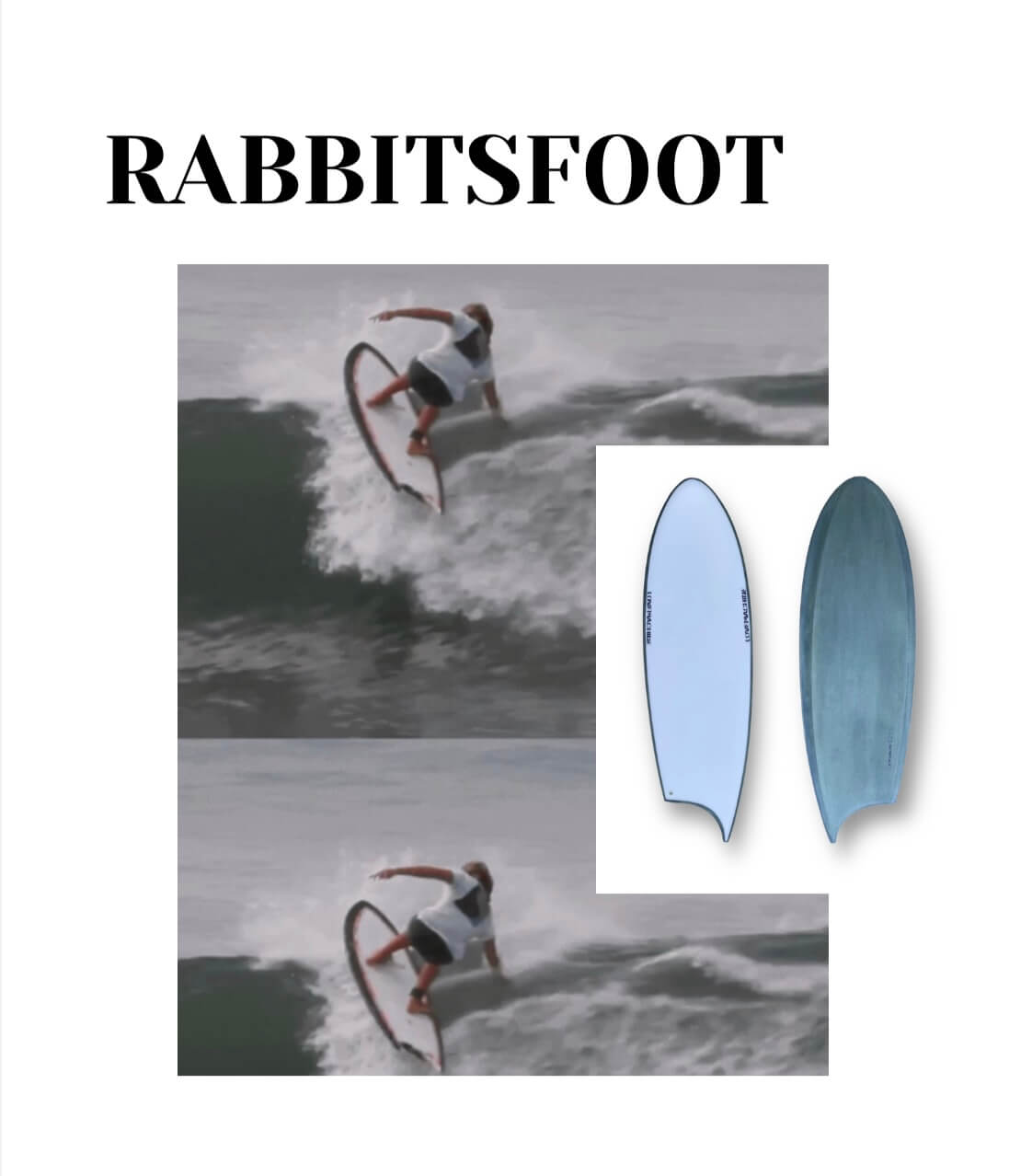 5'9" x 21" x 2 3/8" 30.62 L
The Rabbitsfoot has become something of a mythical beast. The version used for our quiver here is the most highly documented and road-tested in its decade of the design's trials, Ari 'Krooky' Browne's magic little 5'9.
In the finless design-scope, the Rabbitsfoot can be considered the high performance shortboard so they are not ideal boards for beginners, or new finless surfers.
All Rabbitsfoot are built in EPS and Epoxy construction, so expect these to be extremely light and extremely buoyant for their size.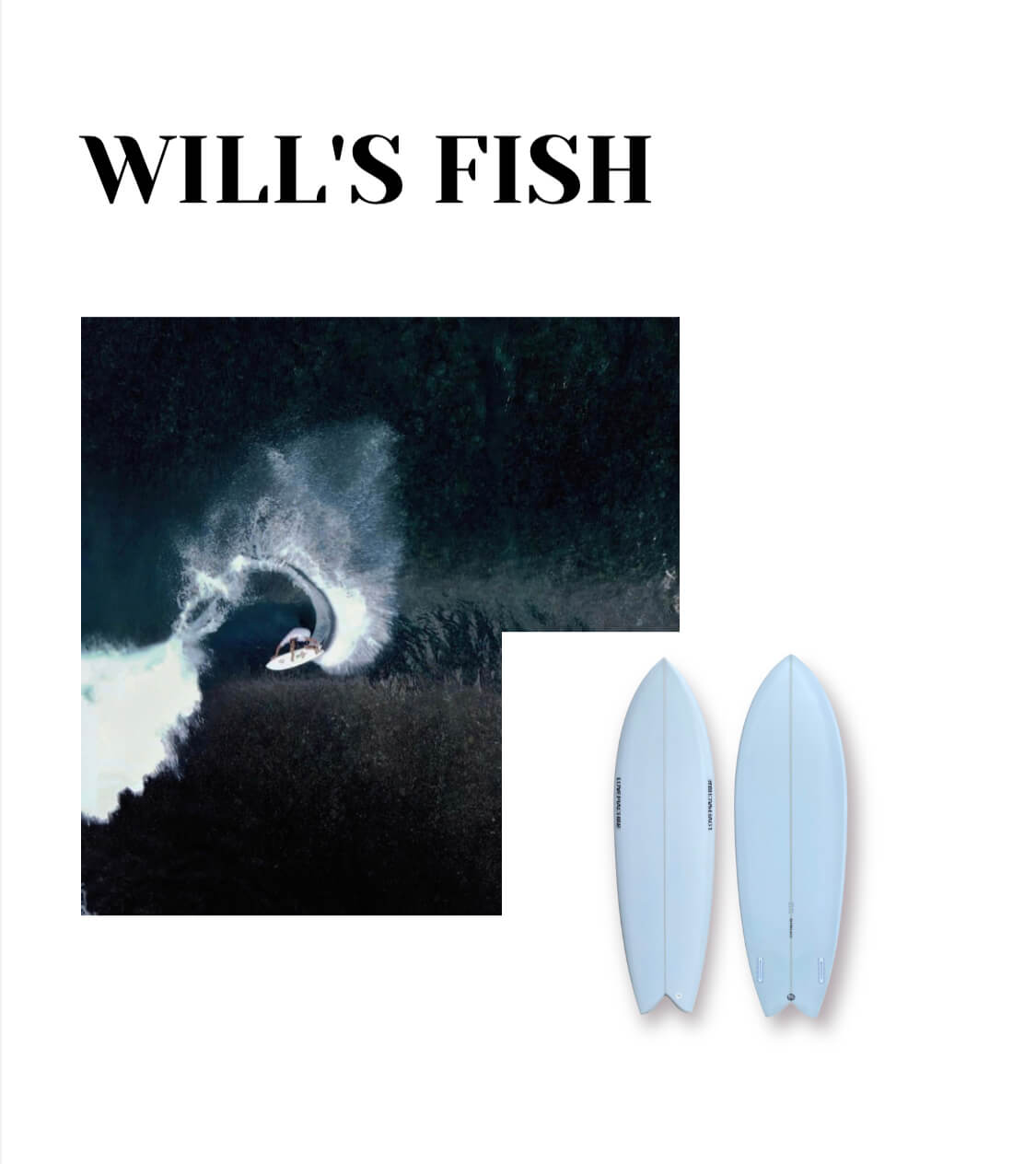 Ryan tweaked a classic fish into a version specifically suited to performance shortboard surfers. The bottom shape allows you to sit in the pocket and surf top to bottom instead of run out onto the flats, and sit deeper in the tube.
It has got a little more rocker nose to tail, its narrower through the widepoint and slightly more refined in the rail shape. A light double concave section flows through the transition from single to vee to make the board even quicker rail to rail.
5'3" x 20" x 2 1/4" 28.26L
5'6" x 19 1/2" x 2 1/4" 30.28 L
5'9" x 20 7/16" x 2 1/2" 34.17 L
The FM is the result of Ryan's personal search for a board that had the forgiveness of the ThickLizzy, and the 3-Dimensional roll and feel of the v.Bowls; Something aggressive that has an unmistakable ease and powerful drive when rolling on and off rail. Designed for good waves and big carves, the FM's core design is shifted and altered within our size-range to provide a wide range of feelings across a huge spectrum of lengths.
6'9" x 21" x 2 3/4" 42,14 L
7'2" x 20 3/4" x 2 7/845.13 L
7'8" x 22" x 3" 53.55L
8'1" x 21 5/8" x 3 1/8" 58.29L
9'6" x 22 1/16" x 3 1/4" (74.28L)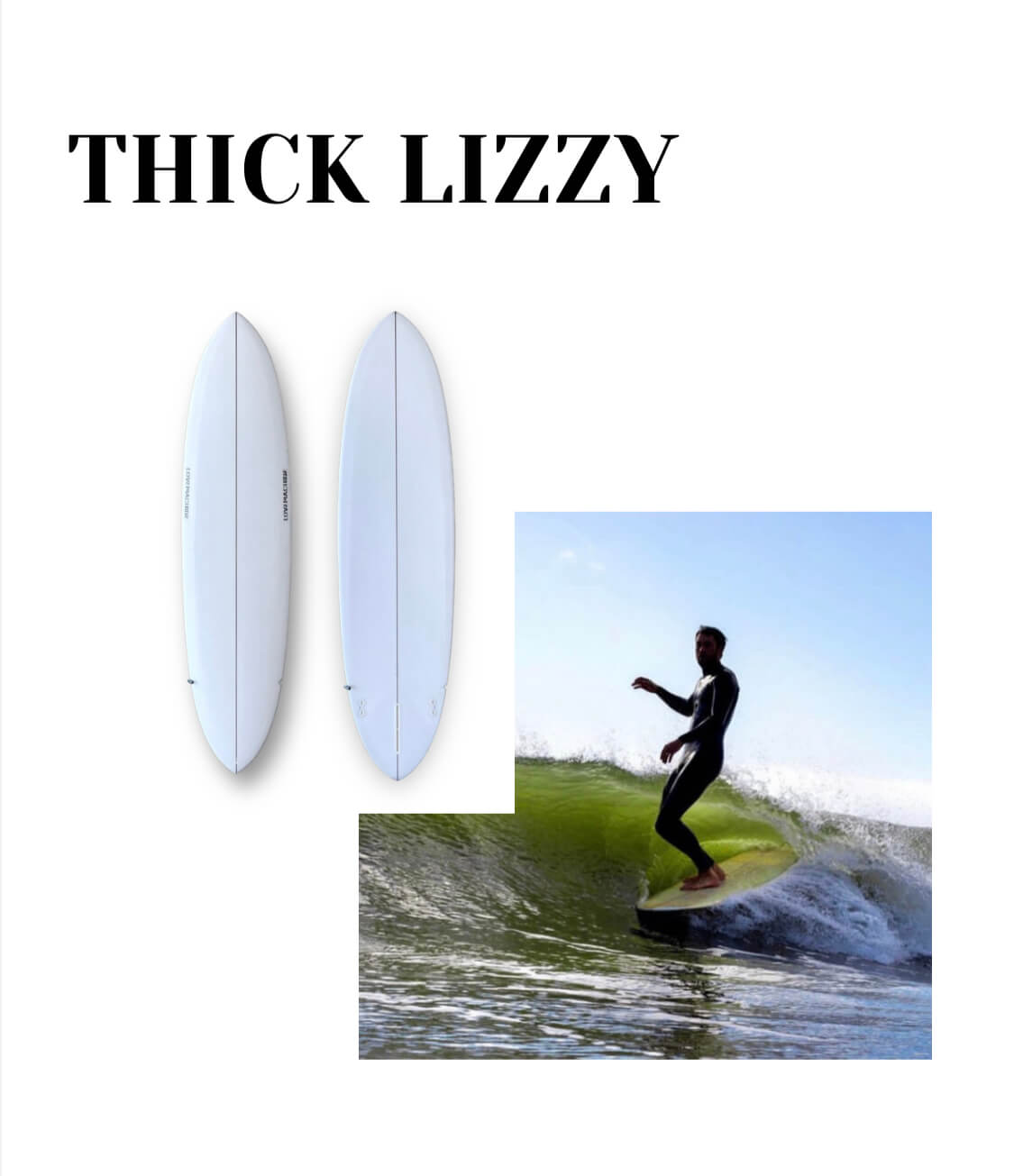 The ThickLizzy is a long-time favorite and can be described as a more finely-foiled approach to the genre; Less volume in the nose, tail and rails gives the Lizzy a more defined focal point mid-board than lots of other more specialized Lovelace designs. She's a trusty friend and happy to glide around in the small stuff with ease, as well as be pushed in solid stuff.
7'4" x 21 3/8" x 2 7'8"46.15 L
7'10" x 22" x 3"54.52 L
Arguably the design that this all sprung up from; not for everyone but for those who click with the v.Bowls - nothing else compares. A looseness and roll off the back half of the board that is irreplaceable, trim speed to spare up front and foiled rails that are the stuff of legend at this point.
The 7'6 is long enough to glide and cruise, and still wrap a tight arc. v.Bowls do classically like a bit of tension in the wave face, so you can have confidence pulling this out when the waves get good.The original length v.Bowls, 8' is an irreplaceable size for the design. Knee-high and peeling to roping head high point waves, the v.Bowls provides a pivotal design in the California alt-quiver.
7'6" x 21 1/4" x 3"47.91 L
8' x 22" x 3"54.25 L