We are very excited to share some great news. Sean Nettleton was shaping at our factory a few weeks back and we already have some of his amazing designs sitting on the store's racks and looking to get wet! We have been working closely along with Sean and we will be glassing and stocking some of his longboards and midlengths.
 Nettleton Surfboards is a low volume high quality premium surfboard manufacturer based in the Northern Rivers, Australia. Sean Nettleton is originally from the surf capital of Australia, Torquay and has been hands-on with traditionally built surfboards for over 20 years.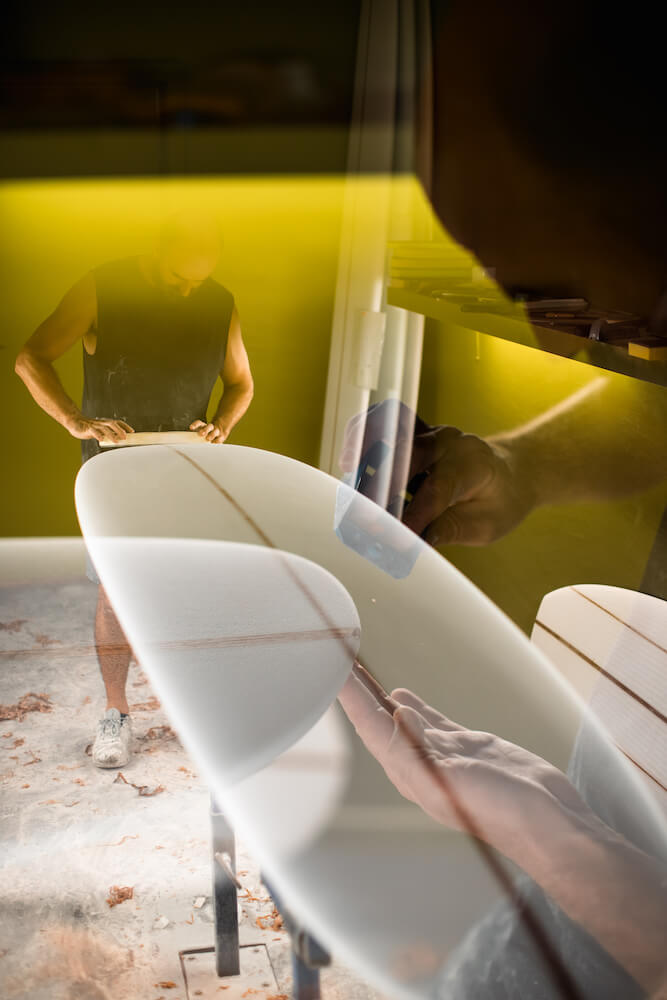 Starting at South Coast Surfboards as an 18 year old where over 10 years Sean worked to become extremely talented in all processes of glassing. For a couple of years Sean even picked up the licence for Hobie surfboards and worked closely with shaper Doug Rogers on building the boards. When Sean left South Coast Surfboards he worked for most of the well known surf labels on the surf coast, sub contracting for such labels as Strapper, Gash, Maurice Cole and Wayne Lynch.
‍
Sean got the most out of working with his good mate and Mentor Dave Boyd of Imperial Surfboards. Where Dave would educate him about board design and shaping. Even though Sean had shaped a board here and there over the last few years it wasn't until working with Dave that he started to feel the need to shape. It was then Sean started his own label doing the odd board for himself and friends while working for other people.
‍
When Sean took a trip to Byron Bay, enjoying the climate and the possibility of more work, he put his feelers out and landed some work with McTavish and Northcoast Surfboards (Vouch / Hawaiian Pro Designs) doing tint and pigment lamination. Still shaping the odd board here and there, Seans boards started to gain momentum and towards the end of 2014 finally he was able to solely make a living from building his own boards.
‍
Sean has been riding alternative surf craft since the mid to late 00's with his main love being single fin  longboards, sparked by watching Thomas Campbell's movie sprout. Over that 20 years he has experimented and ridden a wide variety of designs. So it's no surprise that his boards work so well, with so many years spent testing and tweaking his designs. When you buy a Nettleton Surfboard not only do they perform great but the quality is second to none.
What you'll find in stock
A great mix of user friendly and forgiving noseriders and more versatile all conditions longboards, featuring the "Nosetalgia" and the "Multiply" respectively. Find as well a fast, super fun to ride midlength called "The Elliptic".
Multiply
Inspired by the late 60's involvement era outline, the Multiply is the most versatile longboard in the Nettleton range. Whether it's fast peeling point breaks or punchy rolling beach breaks, this board will adapt to the situation, giving the rider full confidence in their equipment.

A true hotdogger shape, this board was created a few years back with Belinda Baggs. She wanted a longboard that she could travel with and be confident it would work
in all conditions, noseride, turn and trim with speed. After a few boards and some tweaking here and there, the Multiply was born.

Nosetalgia
The Nosetalgia is your quintessential Californian style
longboard. wide nose, fuller rails and wide chopped squaretail. All of those design aspects make for one super
user friendly and forgiving board. The wide nose allows
you to get up the front on flat waves and the parallel outlines through the tail lengthens the sweet spot for
turning. This is a timeless design for one reason... it works.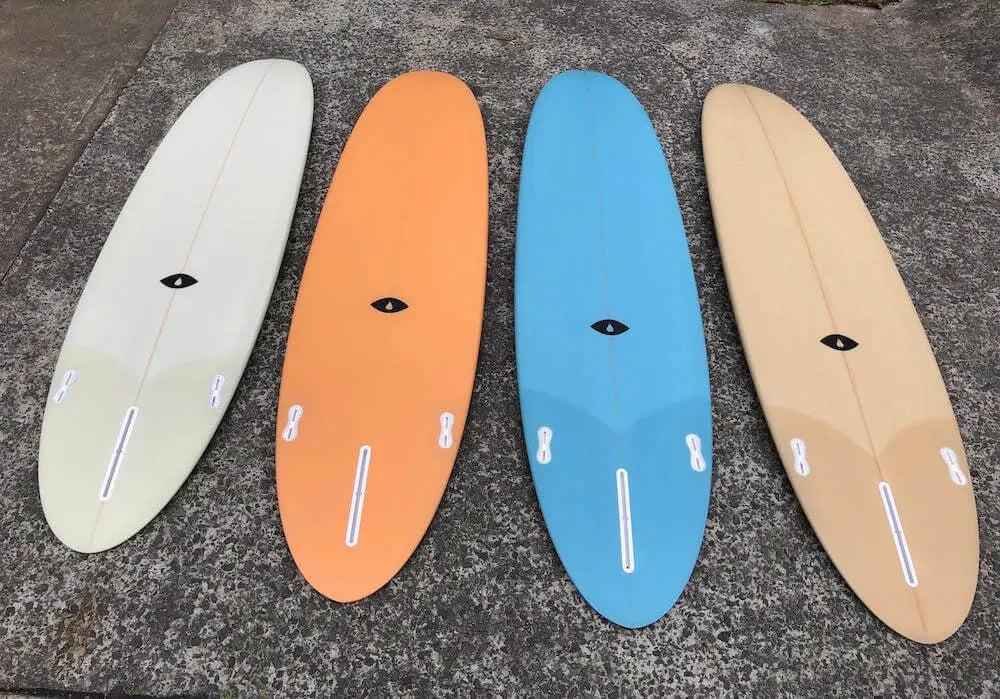 Midlengths
Derived from the Evolution era, the Elliptic's unique outline produces speed whilst remaining stable through critical sections. Slight vee through the middle increasing through the tail, wide point set right back allows controlled back foot turns tight in the pocket. Super fun to ride, the Elliptic will leave you grinning ear to ear and wanting more.